Aftercare and Staying Sober after Treatment
Aftercare services are an essential component in the continuum of care offered by Plum Creek Recovery Ranch. To support long term recovery, it is necessary to help a person navigate the transition from a highly structured inpatient residential setting to using the tools they learned in treatment to maintain sobriety in their everyday life.
Addiction is a chronic illness and the road to recovery must be properly managed.
Research by the National Institute on Drug Abuse (NIDA) states under-treating a substance use disorder (SUD) by providing lower than recommended levels of care or shorter lengths of treatment, can dramatically increase the risk of relapse.
positive outlooks & outcomes
Positive outcomes are highly correlated with adequate length of treatment. Generally, participation in a substance abuse treatment program for a minimum of 90 days is recommended with longer treatment options available as necessary for maintaining sobriety.
What does it mean to have trauma-informed care?
Trauma-informed care means recognizing people often have many different types of trauma in their lives. Trauma-informed care at Plum Creek Recovery Ranch is a structured treatment framework that understands, recognizes, and responds to the effects of trauma with an emphasis on physical, psychological, and emotional safety to help survivors rebuild a sense of empowerment.
At Plum Creek Recovery Ranch, we promote a culture of safety, empowerment, and healing.
support every step of the way
Our staff's goal is to be proactive and supportive throughout the long-term process of recovery. We will be on the journey with you for as long as you need. The connections you make in treatment can last a lifetime.
Aftercare Program and Resources for Substance Abuse Recovery
Follow-up check-in at 30, 60 and 90 days.
Our caring staff will call you and your family to check in, continuing to support and guide you through your recovery while offering any needed recommendations.
Once a client has completed treatment, we continue to work with them through our eight-week aftercare program. This program allows clients to meet with their primary therapist once a week for ongoing support and additional care. This is done through telehealth services so our aftercare groups can access care in a confidential and safe manner regardless of their location.
When leaving treatment, we can connect you to psychiatric care provided by our network to assure you find the necessary follow-up care for your medication management.
We offer monthly activities and sober support for all our residents upon completion of inpatient treatment.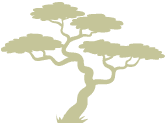 We can connect you to the fellowship of 12-step meetings and a sponsor in your area to support your ongoing recovery.
Substance Abuse Aftercare FAQ
Are Plum Creek Recovery Ranch alumni services free?
Is the aftercare program free?
The eight week aftercare program is included in the cost of treatment.
What if I relapse?
Addiction is a chronic disease and recovery can be a challenging process. We are here for you should you relapse or need a higher level of care. You are never alone.
What sets Plum Creek Recovery Ranch apart?
Once you seek treatment at Plum Creek Recovery Ranch, we will be at your side throughout your recovery journey. We can make referrals and recommendations to meet your needs. The journey is not always easy but when more support is needed, we are just a phone call away.
We Accept Most Major Insurance Carriers
Once you have submitted the verification form, if you still have questions about insurance and payment at Plum Creek Recovery Ranch, don't hesitate to reach out.