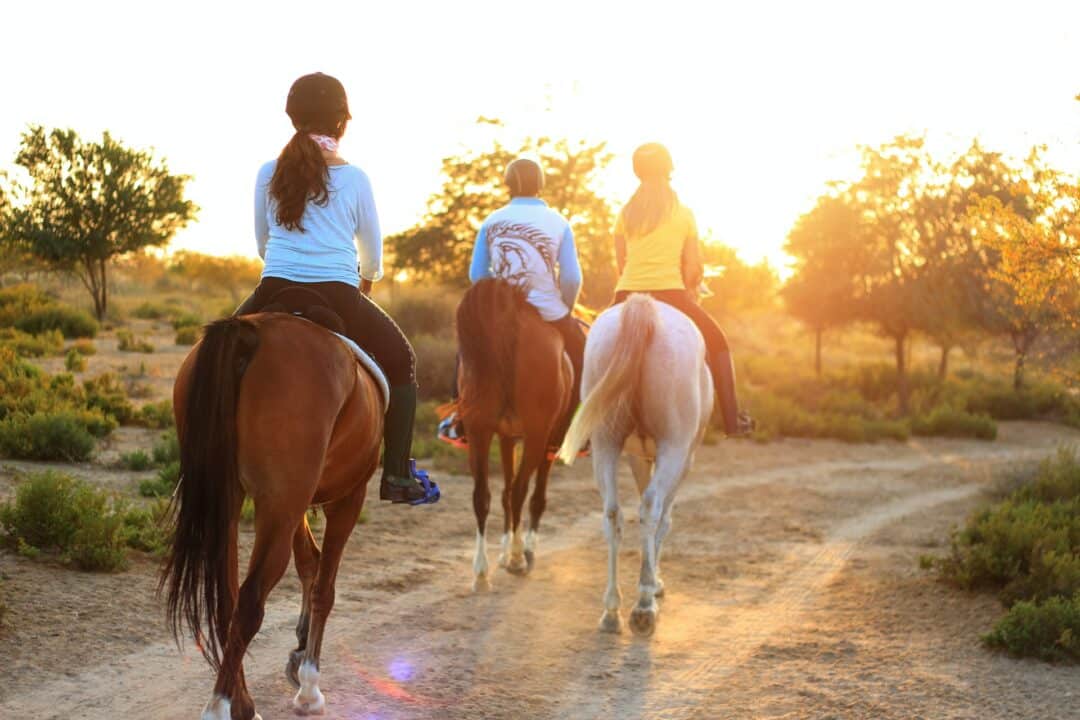 Equine Assisted Therapy: What it is and How it's Used in Treatment
Equine-assisted therapy (EAT) is beneficial to anyone dealing with a significant life challenge or transition.  It has been proven to help those working to recover from trauma, grief, anxiety, or a serious illness – including substance use or alcohol use disorder – to engage with the present moment and develop their capacity to weather these life-altering events.
When Equine Assisted Therapy is included as part of an addiction treatment plan, studies show reductions in psychological distress and enhancements in psychological well-being.
Equine Assisted Therapy has been shown to assist clients struggling with depression, anxiety, trauma, addiction, and other mental health issues.
According to The National Survey of Drug Use and Health (NSDUH), 23 million Americans are currently addicted to alcohol and/or other drugs. However, only 1 in 10 (2.6M) Americans receives addiction treatment, leaving a treatment gap of more than 20 million Americans. By offering a variety of compelling treatment modalities, including EAT, Plum Creek Recovery Ranch believes that more people will be willing to seek addiction treatment and the treatment gap will begin to close.
EAT has been proven to assist clients in improving:
Confidence
Self-efficacy
Self-acceptance
Communication
Trust
Connection and decreased isolation
How EAT is Used in an Addiction Treatment Setting
EAT combines experiential therapy with specific equine activities to give patients the opportunity to work through unfinished business, relieve psychological distress, live more fully in the present, and change destructive patterns of behavior. In short, horses serve as a type of biofeedback generator to allow clinical issues to surface.
If the patient is anxious, the horse will be anxious. If the patient is not trusting or aloof, the horse will mirror these emotional reactions. During an EAT session, the patients often let their guard down. This allows for transparency, helping the therapist gain insight into the patients' state of mind. Once a positive alliance between the horse and the patient has been established, the therapist works with the patient to replicate those learnings to improve their own interpersonal relationships.
Equine-assisted activities address the following:
Boundaries
Anxiety
Communication
Focus
Body awareness
Coordination
Outlook/attitude
Group responsibility/teamwork
Memory skills
Plum Creek Recovery Ranch is pleased to offer our patients Equine Assisted Therapy to aid in the therapeutic process of addiction treatment and lasting recovery. If you or a loved one needs help in overcoming an addiction to any drug or alcohol, Plum Creek Recovery Ranch is here to help.
 Click here to contact one of our caring Admissions Counselors for an absolutely free and anonymous chemical dependency assessment.